PROJECT 1 - NAYA


NAYA (North American Youth Activists) is a brand created for my brand strategy class. This bold and brash grassroots activist group has bright colors and loud designs to get their message across and draw in the youth. Encouraging younger generations to fight for the enviornment and other political/social issues.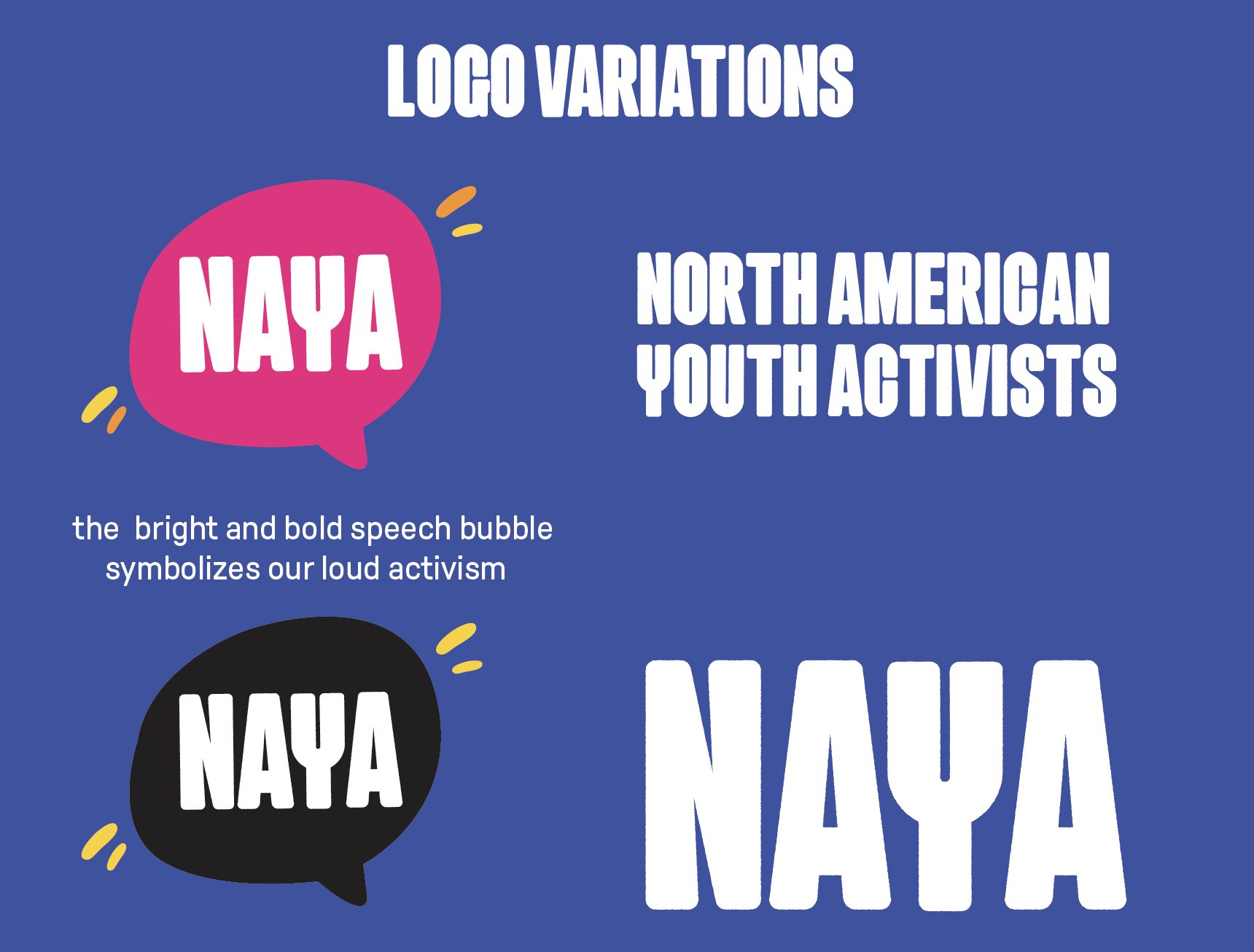 The NAYA Identity is a non-profit activist group dedicated to challenging enviornmental, political, and social issues in North America. While giving the youth a voice to fight for their future on Earth and many more generations to come.

In order to voice this identity and sense of urgency in the logo, I used a speech bubble with two exclamation points on each side as well as the shortened logo in all caps, to signify a
shouting voice.

Along with a full branding deck presentation, I created a variety of applications. Including posters, a magazine, tri-fold, swag merch, Instagram feed, and nametag.
PROJECT 2 -
Virtual Ground


Enter the virtual realm in a coffee shop at Virtual Ground. A vaporwave themed cafe with sustainably crafted coffee and great wifi to get creative juices flowing. I wanted Virtual Ground to be colorful and inviting. A space for all the tech bros and creative teams to co-work in.


Check out my original art board with the inspiration behind my design. Drawing imagery from Miami Vaporwave to 70's space age. Along with the logo variations and guidlines.
My favorite part of this project was the application. Getting to create elements with bright colors and exploring the world of coffee. Through my research, I learned about sustainable coffee processes such as the vertical farming used in Singapore.
A few other applications include a punch card, Instagram feed, advertisement, and motion graphics ad. A few years following my creation of Virtual Ground, I was able to revist and use my brand guidlines to design a two different types of packagaing.
Check out my packaging for Virtual Ground as well as other designs I've worked on here! ︎︎︎